Richest Man In Ireland Tries Again For Online Gambling Fortune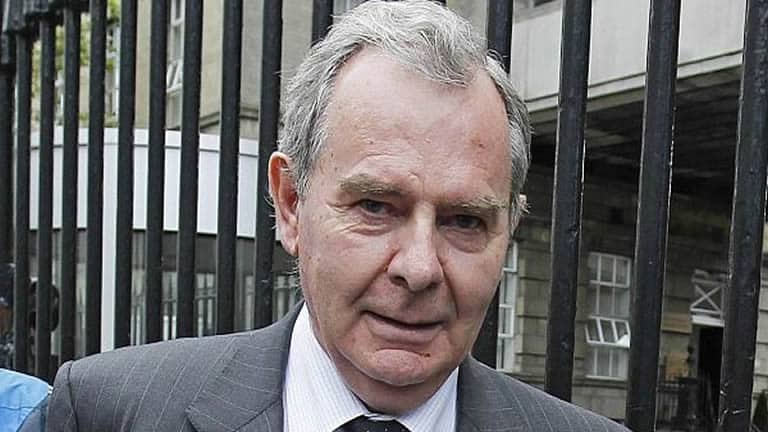 Sean Quinn Senior is ready to get back to business after emerging from bankruptcy in 2015. Sean Quin Snr was the richest man in Ireland at one point in his life. He had an extensive list of business in the industrial sector ranging from glass manufacturing to aggregates of many types. He lost it all after a series of mishaps and massive plunges into the stock market that were ill advised and resulted in his declaration of bankruptcy. Reportedly his losses were in no way associated with any type of Irish online gambling or brick and mortar gambling entertainment.
It all started in 2011, after a terrible investment in an Anglo-Irish bank and worsened a year later when both Sean Quin Snr and his son, Sean Quinn Jnr were arrested and placed in jail for contempt. They were found in contempt after failing to adhere to the court's orders that mandated them to reverse the measures taken to remove assets from the international property group that they owned that valued into multi-million euros. The Anglo stake and the Quinn Group unraveled simultaneously over the better part of a decade in and outside of court.
Sean Quin Snr and Junior are now ready to jump back into the money-making business and they have chosen to do so in the online gambling realm. The new Quinnbet website and mobile application features sports gambling in an extensive international sportsbook, a racebook that has greyhound and horse racing, and an online casino that is set to launch as soon as they have it finished. Their new online gambling destination will bear the familiar "Q" branding that they employed across the Quinn empire that previously collapsed.
When interviewed, their chosen spokesperson elaborated on the ownership of the new business. They noted that the business itself is still entirely owned by Sean Quinn Snr but will be manned primarily by his son among other family members. The public fillings of the company list Sean Quinn Jnr, Sean Kelly, his brother-in-law, and Seamus McMahon as the official directors of the company.
Sean Quinn Jnr has since been interviewed about the new website and has been quoted to have hopes to create new jobs for the Fermanagh/Cavan area where they have chosen to do business. QuinBett currently employs at least 6 people with full time pay and benefits along with a few part timers as well. "Generating employment is something we always prided ourselves on and hope to achieve again. We are in the early stages yet with Quinn Bet and the level we grow at will obviously depend on customer support," Sean Quinn Jnr said.
The Quinnbets website is licensed in Ireland under the Betting Amendment Act of 2015 and is regulated by the UK Gambling Commission. The website was built by a UK company that is also licensed and regulated by the UK Gambling Commission, FSB, who has built a number of infrastructures for online gambling companies in the past.