Ireland's Gambling Regulation Bill 2022 Explained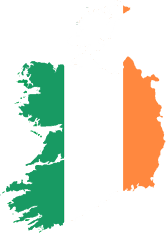 On December 2, 2022, the Minister of State at the Department of Justice and Equality, James Browne, introduced the Gambling Regulation Bill (2022). The bill is intended to provide a groundwork for regulating all forms of gambling in Ireland and allowing for further regulation if required.
The bill requires the formation of a Gambling Regulatory Authority of Ireland. As they conduct business in the coming months, more gaming laws will be created based on their findings. Read on to learn more about what this regulation bill does and its impact on gambling in Ireland.
Implications Of Ireland's Gambling Regulation Bill
This bill represents a beginning as gambling in Ireland has existed in a largely unregulated state since its inception. The Assembly of Ireland does not intend to negate gambling in the country. Instead, they simply mean to regulate it, collect the associated taxes, and, more importantly, ensure a safe gaming environment for all.
The Gambling Regulatory Authority of Ireland
The first order of business in the bill is to set up the Gambling Regulatory Authority of Ireland, aka the GRAI. The Authority will issue licenses for Irish casinos, sportsbooks, and lottery operators and decide on the rules and regulations for all forms of gaming.
The GRAI will enforce any regulations and are in charge of ensuring their policies regarding not targeting children with advertising are upheld. The Authority will also maintain the National Gambling Exclusion Register and Social Impact Fund (discussed later).
Gaming Licenses
The GRAI will authorize licenses for betting, gaming, and lottery operations. There is still some work to do regarding clear-cut definitions for each type, but one can assume that betting is for Irish sportsbooks, gaming is for casino gambling and real money poker, and lottery is for pure games of chance where tickets for prizes can be purchased.
Each of the three types feature three sub-categories for in-person, online, and a combination of both. The GRAI also has the ability to grant licenses for charitable gambling in Ireland.
National Gambling Exclusion Register
Online gambling businesses can report individuals that they believe should no longer be allowed to gamble in Ireland due to addiction or other violations. The gamblers themselves can register and can apply for the National Gambling Exclusion Register. The GRAI upholds this exclusion list.
Social Impact Fund
All gambling license holders in Ireland will be obligated to contribute annually to the Social Impact Fund based on a predetermined percentage of their revenue. This fund is meant to provide education to Ireland citizens regarding the dangers of gambling. The money will also be used for research and treatment for individuals suffering from gambling addiction.
Consumer Protection
The Authority has the power to protect consumers in Ireland from problem gaming by imposing bet limits, restricting certain games, and limiting the types of payments allowed. Under these guidelines, the GRAI also has the responsibility of imposing gambling advertisement limits so younger demographics are not targeted, which includes strict prohibitions on gambling logos being present on clothing.
Enforcement Of Violations
The GRAI has been granted full authority in regard to enforcing the Gambling Regulatory Bill. This includes the physical inspection of gambling venues and equipment, suspension of operations, imposing and collecting fines, and seeking judicial intervention where required.