Legal Online Slots for Players in Ireland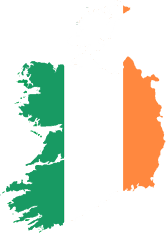 At brick-and-mortar Irish casinos, one of the chief attractions is the slot machine selection. However, all the casinos actually use digital slots in addition to real ("reel") varieties, which means that these are effectively the same games and game types you'll find at legal online slots sites for Ireland residents.
The biggest difference, of course, is that online Irish casinos and slot parlors offer dozens if not hundreds of more titles to choose from. There are still the old style 'reel' slots available, they are just not as popular or numerous as they once were.
If you're looking for the best online slots sites in the Emerald Isle, you've come to the right place. Here, we explain what to look for when choosing a legal online slot parlor, and we'll give you all the basics to help you maximize your bankroll and ensure a safe, secure experience cranking those digital handles!
BetOnline – Ireland's #1 Legal Online Slot Parlor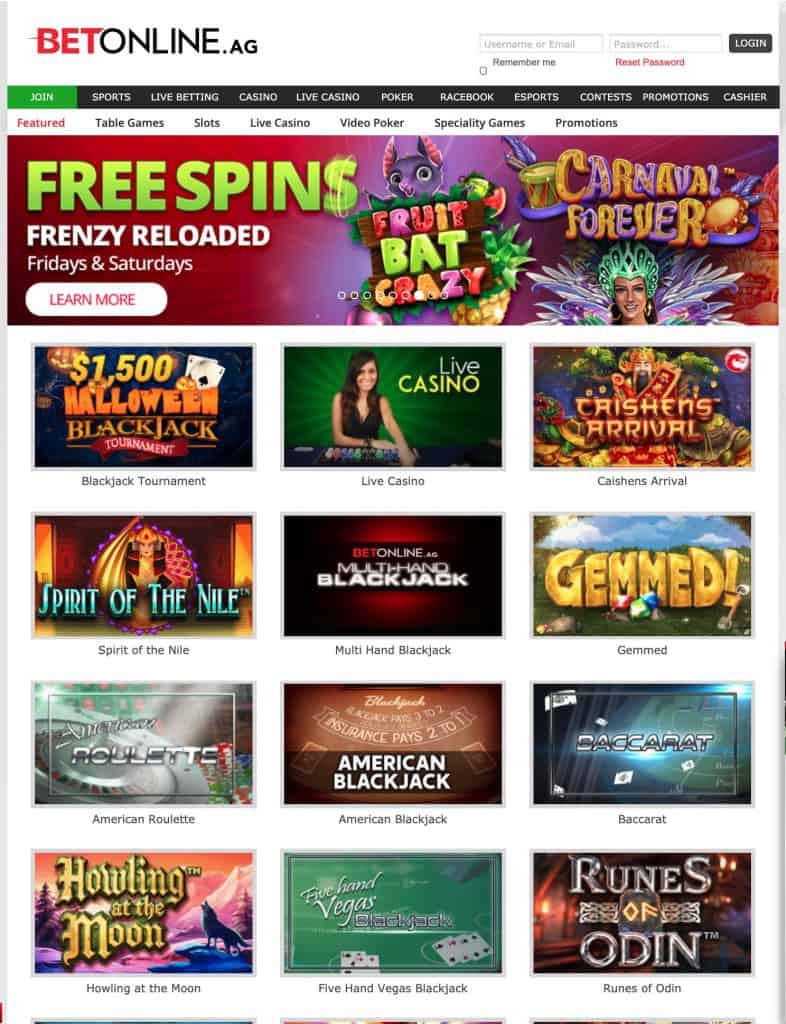 Founded in 2004 (but with roots going back to 1991), BetOnline is chief among the old guard of Gaelic gambling on the Internet. Whilst the site is known for its full sportsbook, casino, poker room, and racebook, perhaps its biggest highlight is its real-money slots selection.

With over 150 slots powered by industry leaders like Betsoft, BetOnline's games are all audited and certified for transparency and fair play, and the site itself is fully licensed and regulated.

Licensing: Panama City, Panama
Irish friendly: Yes
Ages accepted: 18+
Number of slots: 150+
Banking: Bitcoin, Visa, Mastercard, Etc.
Bonus: 100% Slots Welcome Bonus up to $1000
Best Online Slots Casinos For Irish Players In 2023
Terms And Conditions Apply To All Promotional Offers – 18+ Only
Site Name
Bonus
Rating
IE
Visit
100% Max $3,000


18+ Only - T&Cs Apply

PLAY NOW
100% Max $3,000


18+ Only - T&Cs Apply

PLAY NOW
Is It Legal To Play Online Slots In Ireland?
In Ireland, it is legal to play online slots provided you use a licensed and regulated offshore casino site. Domestic Irish gambling laws allow land-based slots to exist at "member's only" private clubs, but the selection is limited, and there is a membership fee to enter and game at these venues.
Additionally, domestic operators are not allowed to offer their wares online, so to crank the digital slots over the Internet, overseas betting sites are the only real options for Gaelic gamblers. Best of all, there is no membership fee when signing up online, and the payouts are as big – or bigger – than anything you'll find inside Ireland proper.
What Kinds Of Online Slots Are Available To Irish Players?
There's not enough room on this page to name each and every slot game available to Irish players at online casino sites, but the types of slots can be split up into a few common categories. Overarchingly, online slots are referred to as "video slots," and they usually include a selection the following:
3-reel slots – 3-reel slots are based on the classic slot type, where you simply have to match three symbols in a single row (though there are variants with multiple stacked rows, as well). These are the most common slots available, and for Irish beginners, there's no better type for learning the ropes.
5-reel slots – These are like the above, only with a row or rows five symbols deep. Hitting the jackpot on a 5-reel slot machine is rarer than winning on a 3-reel, but the payouts are much better.
3D slots – 3D slots are versions of the above, with an emphasis on engaging, three-dimensional graphics. Further, 3D slots are enhanced with richer sound effects, bringing the "bright lights, big city" feel to your computer or mobile screen.
Progressives – Progressive slots have a compound jackpot that is amassed through several Irish slot sites running the same game from the same developer. As a result, the jackpots can grow into several millions of dollars.
Are Online Slots Fair?
Yes, they are! One of the biggest questions Irish players have when it comes to digital or video slots is whether or not the products are fair. After all, if they're just computer programs, couldn't the casino rig the code in its favor, giving the house an unfair advantage?
Fortunately, this isn't a problem, as all the games used by the top Gaelic gambling sites are certified for fair play with the same exact industrial standards that the biggest land-based casinos in Monaco and Las Vegas use. Remember, even the top brick-and-mortar venues in the world use digital slots made by these very same developers, and fairness is guaranteed.
Can I Play Online Slots On My iPhone Or Android?
Absolutely, yes! Online slots are a lot of fun on a traditional desktop or laptop computer, but where these Irish gambling sites really shine is in their mobile-enabled capabilities. If you want to enjoy the full selection of online slot gaming on the go – whether you're inside Ireland or anywhere else in the EU (or America) – you can easily do so. Every top Irish slot site supports iPhone and Android handsets and tablets, and you don't even need an app. Just visit your favorite vendor via Safari, Chrome, or another mobile web browser, log in, and spin the wheel!
Online Slots Bonuses
The slots bonuses are typically the most rewarding among the various welcome bonuses and promotions offered at online casinos accepting Irish players. They are most often provided in the form of a deposit match bonus, free spins, or both. An example of a match deposit bonus is: 100% match up to $1000. In this offer, the casino agrees to match 100% of your bonus up to a maximum of $1000.
There are always wagering requirements associated with these offers, as well as specific ways to claim the offers. We encourage you to read all that fine print before accepting or claiming a bonus to ensure you understand the terms and that you don't make any missteps that cause you to miss out on a great bonus.
Wagering requirements are in place to make sure players stick around and place bets. The casinos are not in it just to give you free money – they want to see you actually playing the slot games. If there were no wagering or turnover requirements – players would just claim the money and withdraw it immediately. No casino could stay in business like that.
So, think of the bonuses as a way to attract players to their site, just like a big sale at a department store. You don't get the savings unless you make the purchase.
Ireland Online Slots FAQs
How old do I have to be to play online slots in Ireland?
To join an overseas Irish slots site, you only have by 18 years of age or older. That said, under no circumstances should you attempt to join whilst underage, as your account could be terminated, and your deposits/winnings forfeited.
Why don't Irish online slot parlors take Euro?
Most offshore gambling sites for Irish players only accept USD or CAD. However, if you have Euro, you can always exchange that into an accepted form of fiat currency or Bitcoin/crypto, and then deposit with that quickly and easily. Most online casinos assist with currency conversion.
What is the difference between Irish land-based slots and online slots?
The game types offered between Ireland's casino clubs and online Irish slots venues are largely the same. However, at a land-based casino in Ireland, you may have a limited number of slots to choose from, whilst at online offshore sites, you will typically get 150-200 different games to play for real money payouts and no waiting line for any game. They also add new games regularly.
What companies develop online slot software?
There are a number of reputable, audited companies that develop the software used at Irish online slots sites. These include the biggest names in the industry like Realtime Gaming, Microgaming, Betsoft, Playtech, and others, and all are certified for fair play by third-party watchdogs.
How does RNG technology work?
RNG (Random Number Generation) technology works as its name implies, by randomly picking the slot outcomes when you crank the digital levers. RNG software developers like the companies listed above adhere to strict fair play standards, ensuring that your payout rates and chances to win align with industry best practices for both digital and reel games offered by the best brick-and-mortar casinos on the planet.
What Online Slots Banking Options are Available to Irish Players?
Different Irish slots casinos will have different banking options, but all of them will offer the same basics. Bitcoin is the de facto industry standard for both deposits and payouts, as it offers a fast, fee-free way to get your account loaded up and is the only same-day withdrawal option (along with other supported cryptocurrencies).
The best Irish slots sites will typically offer the following banking selections:
Deposits:
Bitcoin
Bitcoin Cash
Litecoin
Ethereum
DASH
Visa
Mastercard
Debit Cards
Person-to-person
Money order
Wire transfer
Cashier's check
eWallets
Withdrawals:
Bitcoin
Bitcoin Cash
Litecoin
Ethereum
DASH
Person-to-person
Wire transfer
Courier check
credEcardplus
eWallets
Credit Cards and Debit Cards