2019 FAI Cup Odds Posted, American Football In The Offing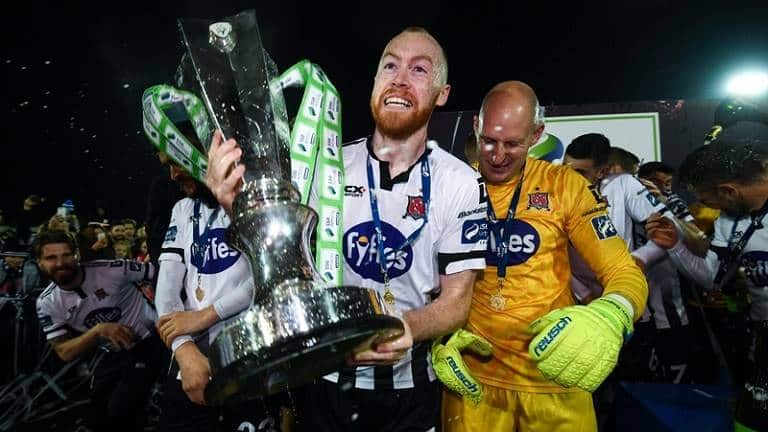 Domestic sports betting is popular and plentiful in Ireland, but offshore Irish sportsbooks – unregulated by the government – remain a major draw for Irish punters.
That said, these offshore betting shops don't tend to support Gaelic football wagering or hurling betting, which are the two most popular forms of punting in the Emerald Isle.
Nevertheless, there's still plenty of sought-after sports to wager on at overseas Internet outlets, including Premier League football, basketball, international hockey, and even field hockey, which remains a major pastime in Ireland (even if it is a hotbed of perpetual heartbreak in a veritable land of ire).
Still, punters are less than concerned at the moment, as offshore books do offer odds on the most immediately pressing Irish contest, the FAI Cup.
2019 FAI Cup Final Full Time Odds
Via BetOnline
Dundalk
Spread: PK, -1/2 (+102)
Straight: +142
Over: 2, 2.5 (+111)
Shamrock Rovers
Spread: PK, +1/2 (-122)
Straight: +179
Under: 2, 2.5 (-131)  
Draw: +205
2019 FAI Cup Final Half Time Odds
Dundalk
Spread: PK, -128
Straight: +205
Over: ½, 1 (-124)
Shamrock Rovers
Spread: PK (+108)
Straight: +260
Under: ½, 1 (+104)
Draw: -106
The FAI Cup, formally dubbed the Football Association of Ireland Senior Challenge Cup, is a knockout tournament comprised of 40 teams from the Republic of Ireland and Derry City (Northern Ireland).
With the 2019 final being held on Sunday, defending champion Dundalk will take on the Shamrock Rovers, though they will do so without star centre midfielder Chris Shields.
Shields will miss the contest after earning his eighth booking, and Dundalk manager Vinny Perth has accepted responsibility for the needless match play that put his club's ace in the hole.
Whether or not Shields' suspension will greatly affect the FAI betting lines at offshore books remains to be seen, though in the leadup to the contest, the matchup looks closer than it perhaps ought to be.
Another interesting wagering chance for Irish punters – albeit one much farther in the offing – will be available at offshore gambling sites in 2021, as collegiate American football makes its way to the fair city.
To start the 2021 NCAAF campaign, the Illinois Illini will be playing the Nebraska Cornhuskers at Aviva Stadium in Dublin (28 August, 2021). Whilst the necessity of the demonstration or exhibition is unclear, Illinois athletic director Josh Whitman is pleased with the idea.
"It's an exciting day. Great opportunity for our [American] football program, for our football student-athletes. It's one of those things as I talked with the team (Monday) morning, a lot of our student-athletes get the chance to travel overseas. Football, because of their schedule, they don't get the chance to do that."
Though American football is far less popular in Eire than across the pond, the upcoming contest was scheduled over the course of two years. In fact, it won't even be the first NCAAF event held in country, as four different contests have taken place in Ireland over the last two decades or so (the first being Notre Dame vs. Navy in 1996).
Overall, the Illinois-Nebraska game is part of a five-game series being put on in Dublin, set up and organized by Irish American Events Limited.
Whilst it may not be proper football, the American game has plenty of draw for punters around the world, and Irish sports bettors should get a first-hand look at the quirks that make Yankee football an engaging sport in its own right.